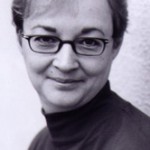 Laurel Smith (Director, Artistic Producer)
is delighted to be once again directing a Shaw in the City! production for Burning Passions Theatre after having directed the sold-out Mrs. Warren's Profession at the 2007 Toronto Fringe. Last season she was one of two directors chosen as part of the Shaw Festival's Director's Project, where she assisted on two productions, and directed a studio production of Shaw's Overruled. Next up, Laurel will be directing the premiere production of her play, the crush of beauty at the Summerworks Theatre Festival this August. Laurel is very grateful to the wonderful cast and crew of Candida, and of course to her beautiful husband MB and daughter Kate.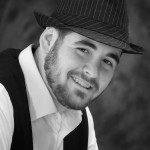 David Goldstein (Production Designer)
is extremely excited about his first Toronto Fringe experience! Based in Los Angeles, David has been designing set and lighting in LA and Toronto for the past four years. He is a recent graduate from the York University Department of Theatre, where he majored in Production and Design. Past credits include: The Bundle (Lighting-York University), Lord of the Flies (Lighting- Rosedale School for the Arts), Noises Off (Set and Lighting- Mayfield Secondary School), Rebel without a Cause (Lighting- Berkeley St Theatre) as well as work in LA at the Whitefire, Whitmore, Santa Monica Playhouse, Madrid Theatre, and many others.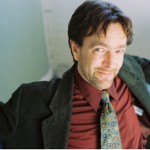 Jeffrey Aarles (Rev. James Mavor Morell)
is delighted to be back working with Laurel and Daryl and Bernard again, having done so as Praed in the Burning Passions production of Mrs Warren's Profession two years back. He's also very happy to be sharing a stage with Whitney for the second time this year, the first time having been in the YDK / Public Energy (Peterborough) production of You Don't Know the Half of It, in which he played Thomas Didymus. Favourite roles include Churchill in Canoe Lake (Inkenstink Productions), Harpagon in The Miser (Odyssey Theatre) and Shelley in Bloody Poetry (Exile Productions). Jeffrey is also a writer.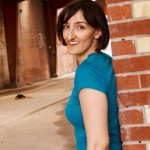 Whitney Barris (Miss Proserpine Garnett)
has been on the stage since the age of eight, performing from Uxbridge to Vancouver and Knoxville to Oslo, from reciting Shakespeare in Norwegian to losing gracefully at the Doras. Currently she's in post-production on her debut jazz CD and is preparing for her upcoming gig at Statlers Piano Lounge and Cabaret, honouring the brilliance of Tom Waits.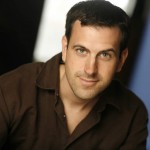 David Kynaston (Rev. Alexander Mill)
is a Queen's University alumni, and a native of Peterborough, ON. Past Roles include The Actor in The Woman in Black, Paris in Romeo and Juliet with the St Lawrence Shakespeare Festival, Egeus in A Midsummer Night's Dream, Sal Andratti in Victor Victoria, The Gentleman Caller in The Glass Menagerie, and Brian Henning in The Affections of May. David also does voice over and stunts for film and TV.
Katie Lawson (Candida)
is so happy to be performing with Burning Passions Theatre at this year's Toronto Fringe Festival. Previous credits include Out of Order, Upper Canada Playhouse; Unity 1918, Theatre Aquarius; Orpheus Descending, Cat on a Hot Tin Roof, Edward II, Stratford Festival; Aria, bentpenny theatre Victoria/Calgary tour; Pride and Prejudice, All's Well that Ends Well, Peer Gynt, The Imaginary Invalid, George Brown. Katie is a graduate of the University of Victoria and George Brown Theatre School.
Christopher Ryan (Eugene Marchbanks)
has appeared in musical theatre, theatre, opera, film and television across Canada. Favourite roles include Valentino in Houdini, Saidye Bronfman; Kevin Wallace in LOTR TMTM, Toronto Fringe Festival; Zack in Get Stuffed, Tapestry New Opera; Henrik in A Little Night Music, Dry Cold Productions; Papageno in The Magic Flute; baritone soloist in Carmina Burana with the RWB/NAC Orchestra; Dottore Malatesta in Don Pasquale, Saskatoon Opera; Antonio in Le Nozze di Figaro, Manitoba Opera; Butler in Joseph; M. D'Arque in Beauty and the Beast, Rainbow Stage; Billy/Lilly/Peachum in Weill in Weimar 1929; Commissario/Yamadori in Madama Butterfly, Edmonton Opera; and creating the role of Senator Gideon Robertson in the premiere of Strike! the Musical. Love to Sam, Audrey and Meg.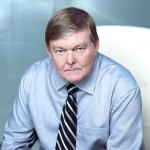 Daryl Taylor (Burgess)
returns to Shaw in the City after his appearance as Sir George Crofts in Mrs. Warren's Profession. He trained at Toronto's Studio Lab Theatre and Central School of Speech and Drama (London, England). Daryl has appeared in productions in his native Australia, England, Tanzania and Canada. Favourite roles include Sir Thomas More in A Man for all Seasons and over 800 performances in the Toronto production of The Mousetrap. Film and TV credits include Hair of the Dog, Shadowland – The Legend, Mob Stories, Forensic Factor, DOA for Fenian Films, Super-Why for PBS and System Crash.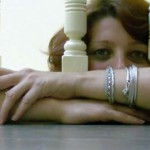 Hilary Unger (Stage Manager)
After spending the past year at George Brown Chef School Hilary is pleased to be working in theatre again, especially with Laurel and Burning Passions. Hilary and Laurel crossed paths in 2001 when they both were working with Modern Times Theatre's Iranian tour of Aurash. Most recently, Hilary's staged reading of her play, Aristide Bruant dans son Cabaret, directed by Rosemary Doyle and starring Jeffrey Aarles, was very well received. Other recent credits include Crosscurrents Festival '09 at Factory Theatre, Taking Liberties, Dave Carley, (Fringe '08), O'Cadillac Invisiviel, Paul Anthony in Porto Alegre in Brazil '08,  Conservatives in Love, Sue Miner, (Fringe '07).  She also makes a really good duck confit & spatchcock quail. Hilary thanks all those who helped out & she loves you for doing it.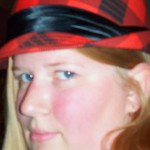 Krystal Twiss (Assistant Stage Manager)
is a graduate of Fanshawe's Technical Theatre Production Program. Her interest started in middle school and continued through high school until she decided this is what she wanted to further her education. Since graduating, she has done sound for a local theatre group, was an Assistant Stage Manager at Fort York for a production, worked at the Fringe '07 backstage for two different shows as well as volunteering. for the front of house the 2 previous years. Though most of her theater experience is volunteering, she hopes to make this her career.