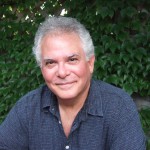 David Copelin (Playwright, Co-Producer)
David Copelin is a playwright, dramaturg and translator whose current projects are The Rabbi of Ragged Ass Road and an adaptation of Carl Sternheim's Citizen Schippel. A teacher of scriptwriting at Brock University and in Toronto, David is also the Playwrights Guild's representative on Canada's Public Lending Right Commission.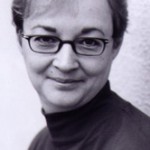 Laurel Smith (Co-Producer)
Laurel is a theatre director, playwright, producer and performer with an MA in Drama from the University of Toronto's Graduate Centre for the Study of Drama, an MBA in Arts and Media Administration from York University (Dean's List), a degree in music and opera performance from Wilfrid Laurier University, and theatre training at the Banff School of Fine Arts and the Drama Studio in London, England. As a playwright, she had a staged reading of her new work, the crush of beauty in the 2006 Summerworks Festival, and received an OAC Theatre Creators' Reserve Grant from Nightwood Theatre to develop a new play, Syndrome, about the effects of Gulf War Syndrome on two women's lives. Her TYA play, The Reluctant Dragon is also currently in development. Favourite directing credits include: Mrs. Warren's Profession – Burning Passions Theatre; The Mikado, Pirates of Penzance, The Gondoliers – Clarkson Music Theatre, The Wager – Lost Carnival Productions, Wrong Turn at Lungfish, Little Shop of Horrors – Gryphon Theatre, Fireweeds: Women of the Yukon – Burning Passions Theatre. Currently, Laurel is Artistic Producer of Burning Passions Theatre. Last season Laurel was selected to be one of two participants in the Shaw Festival's Directors' Project, where she assisted on Wonderful Town and After the Dance (with director Christopher Newton), and directed a studio of production of Bernard Shaw's Overruled.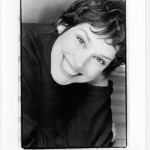 Sue Miner (Director)
Sue is delighted to be back with Bella Donna after having directed it at the Fringe of Toronto in 2005. A graduate of The National Theatre School's acting section in 1983, Sue is both a freelance director and co-artistic director of Pea Green Theatre Group with her husband Mark Brownell. Her work with Pea Green includes Medici Slot Machine, Monsieur d'Eon is a Woman, Playballs, The Blue Wall and Orchidelerium. Recent credits include Love you Forever and More Munsch (LKTYP) The Barbeque King and 5 Women Wearing the Same Dress (both Theatre Sheridan) Conservatives in Love, Celine Speaks (both Fringe of Toronto), Sexy Laundry and Real Estate (both Theatre Aquarius). Other notable productions include Women Beware Women (Theatre Erindale), Sunday in the Park with George (George Brown/Equity Showcase), Titus Andronicus and Measure for Measure (Shakespeare in the Rough), Big Head Goes to Bed (Night Kitchen) and James O'Reilly's Work (Crows). Sue has garnered several Dora nominations, been thrice nominated for Pauline McGibbon Award for body of work in directing and has been twice touted as one of Toronto's Top-10 theatre artists by NOW Magazine. She has participated in the Tapestry New Opera Works Director's Lab and the Director's Masterclass at the World Stage Festival. Sue also teaches at Sheridan and George Brown. Upcoming stuff: The Barbeque King at the Fringe of Toronto.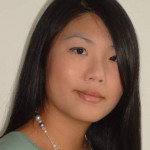 Jackie Chau (Set Designer)
Jackie has worked as a set and costume designer in Montreal, Chicago and Toronto. She has taught set and costume design in the US at the undergraduate level. Her theatre design education includes a BFA (Concordia, Montreal) and an MFA (Northwestern, Chicago) on a full three year scholarship. In addition, she is a production designer/art director for commercials, television and films. Some of Jackie's past Toronto design credits include: In the Words of Ken Saro-Wiwa (PEN Canada/Ken Saro-Wiwa Foundation), Annie Mae's Movement (Native Earth Performing Arts), Sexy Laundry (Theatre Aquarius), The Five Vengeances (Cahoots Theatre/Humber College), Singkil-Costumes (Fu-Gen), The Place Between (Native Earth Performing Arts), Creon (The Stone Circle Project), Bunnicula (Theatre Athena), Antigone Insurgency (One Little Goat), Gypsy (Sheridan Theatre), Beef (short film-Draw Ideas), The Ache (feature film directed by Keith Lock-in post production) and CBC Kids-Get Set For Life Tour (CBC Television). Upcoming projects include: Oil Rush (Victoria Playhouse) and Taxi Project (PEN Canada).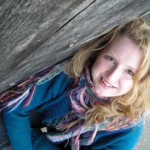 Nina Okens (Costume Deigner)
Nina is a Toronto based costume designer whose work with companies such as Le Théâtre Français de Toronto (L'Avare, Le Misanthrope), Shakespeare in the Rough (Titus Andronius, Much Ado About Nothing) and Pea Green Theatre/Theatre Voce (Medici Slot Machine, Orchidelirium, Conservatives in Love) has garnered her several Dora Mavor Moore Award nominations. She is often a guest artist at Sheridan Colleges school of Musical Theatre where she graduated form the Technical Theatre and Production program in 1996.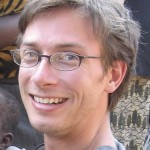 Dan McIlmoyl (Lighting Designer)
Dan is currently in his second season as an assistant lighting designer for the Stratford Festival. His previous designs include Noah's Rainbow at Harbourfront's Studio Theatre (Theaturtle), and Cinderella in Muddy York at Tarragon's Extra Space (Puppetmongers). He has toured Canada with Decidedly Jazz Dancework's Bulla and been a freelance technician throughout Toronto.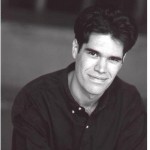 Daniel Levinson (Fight Director)
Daniel Levinson is a certified Fight Director and Instructor with Fight Directors Canada, as well as held the position of FDC's President, Treasurer, and National Training Coordinator. Like most Canadian artists, Daniel wears many hats. He is an actor, writer, director, and the artistic director of Rapier Wit, Canada's oldest continuous stage combat school and production company. Daniel is the resident fight director and instructor for University of Toronto's Theatre Erindale program, Sheridan's Preparatory Theatre program, Sheridan Musical Theatre program, Canadore College Theatre Program, and the Seneca Theatre Program. Daniel's fight direction and instruction credits include events from across Ontario, British Colombia, Alberta, Quebec, in the United States, Scotland, and Italy. For more information about Daniel, Rapier Wit, or stage combat please look at his website www.rapierwit.com, or contact him at Daniel@rapierwit.
Alexa Carroll (Stage Manager)
As well as stage managing the original Toronto Fringe Festival production of Bella Donna, Alexa recently worked on Burning Passions' production of Mrs. Warren's Profession, The Drawer Boy for the Georgian Theatre Festival as well as How to Get Rid of a Monster and Radio Daze for Smile Theatre. Other credits include Jane Moffat's Gink and The Dizzy and Dale Chronicles , 2 tours with Mermaid Theatre of Nova Scotia, The Sea for Actors Repertory Company, The Chairs for Modern Times Stage Company and Clouds: The Musical. Having attended Catholic school, Alexa was hired for Bella Donna for her extensive experience with nuns (shout out to Sisters Conrad and Anne Lemire.) Amen.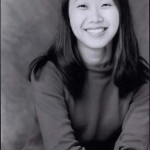 Tina Yeung-Moore (Assistant Stage Manager)
Recent Stage Management credits are The Owl and the Pussycat, Last of the Red Hot Lovers and Gift of the Magi (Niagara Grand Dinner Theatre). Other companies she has Stage Managed for are Theatre Erindale, Erindale Fringe, Rubber Blanket Productions (Toronto Fringe Festival), UNI Theatre and Alumnae Theatre (New Ideas Festival).
Françoise Balthazar (Lucrezia Borgia)
Françoise most recently appeared as Jennifer in the romantic comedy 1-900-Dee-Lite (Port Hope Theatre Festival). Other major roles include: the title role of Richard III in an all female production of the play and Lucrezia Borgia in Bella Donna ( Toronto Fringe Festival) receiving special mention as outstanding performer for both roles; The Nurse in Romeo & Juliet (Minack Theatre, England); Alcandre in The Illusion (Stratford Festival); The Marquise in Dangerous Liaisons (Alumnae Theatre): Calphurnia in Julius Caesar (Bravo Network) and Diane in The Short List (Factory Theatre).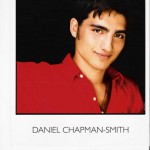 Daniel Chapman-Smith (Giovanni)
Daniel received his training from Ryerson Theatre School. Since then he has appeared on stage for Soulpepper in A Christmas Carol and for Studio Blr as Romeo in Romeo & Juliet. Daniel also appeared on TV in ABC's Path to 9/11. Daniel is a founding member of Project: Humanity (www.projecthumanity.ca).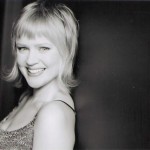 Lindsay McMahon (Angela di Ghilini)
Lindsay is thrilled to be slipping her feet into Angela's shoes once again in this production of Bella Donna. Lindsay graduated from George Brown Theatre School. Other credits include: Joanna in Dear Brutus, Yerma in Yerma, Bianca in The Affairs of Anatol, and Sister Cecile in the workshop of Raising Luke.
Mimi Mekler (Sister Bibiana)
Mimi Mekler is probably best known as the star of the children's TV series Crazy Quilt.  Her work as director, actor, dramaturge, writer and adjudicator has taken her from California to Czechoslovakia and Italy to Israel.  She is an award-winning director, and her production of David Copperfield was named best play of 2007 by Ontario Arts Review. Mimi is Head of Sheridan College's Acting Discipline, and is also on faculty with its internationally renowned Computer Animation Department. She holds her B.A. and M.F.A. in Theatre from York University.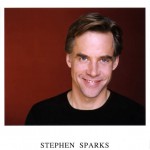 Stephen Sparks (Count Alfonso d'Este)
Stephen was so pleased when he was asked to be part of the remount of Bella Donna. It was a wonderful experience to work on this hit of The Fringe and he's sure this full production under the direction of the brilliant Ms Miner will prove to be as fun and successful. Credits include:  Enchanted April, Theatre Calgary; BoardWALK The DOO-WOP Musical, Ontario Tour; LOOKING, REAL ESTATE, Theatre Aquarius; Bach In Leipzig, Bunnicula, Theatre Athena; Noises Off, Atlantic Theatre Festival; Mick Unplugged, The Myth of Summer, ATP PlayRites; City For Sale , Video Cabaret; Tequila Vampire Matinee, Theatre Passe Muraille (Dora Nomination); For the Pleasure of Seeing Her Again, Magnus Theatre; Private Lives, Showboat Festival.  TV: Mayday, Wild Card, Queer as Folk, Earth: Final Conflict, Psi Factor.  FILM: Black Heart, Good Fences, The Killers, Probable Cause. As always love to Shelley and Jackson.