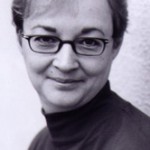 Laurel Smith (Director, Playwright)
is thrilled to be directing the premiere of her play the crush of beauty. Most recently Laurel directed the 5-star reviewed Shaw in the City! production of Candida for Burning Passions Theatre, following up on her direction of the sold-out Mrs. Warren's Profession at the 2007 Toronto Fringe. Last season she was one of two directors chosen as part of the Shaw Festival's Director's Project, where she assisted on two productions, and directed a studio production of Shaw's Overruled. Upcoming, Laurel will be Artistic Producer of a new summer theatre company, the Classic Theatre Festival, to be launched in Perth, Ontario in the summer of 2010. Laurel is very grateful to the wonderful cast and crew of the crush of beauty, to the amazing dramaturge and director, Alexandra Seay, and of course to her inspiring husband MB and beautiful daughter Kate.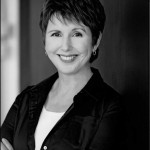 Elva Mai Hoover (Old Woman)
With thirty years of experience, and countless credits to her name—fifty in film and television alone, plus extensive commercial, voice-work and theatrical projects, as well as four separate Gemini and Genie nominations—Elva Mai Hoover is the very definition of a working actor. Continuing TV roles include Elvira Lawson on Road to Avonlea, Mrs. Edison on The Edison Twins, and Ted's Mom on Queer as Folk. Recently, she's appeared in films and TV movies like Toronto Stories, Molly: American Doll, For Love of Olivia, and Stolen Miracle, as well as stage plays like Half Life, Rabbit Hole, Shiksas Sit Shiva, Romeo and Juliet, For the Pleasure of Seeing Her Again, Homeward Bound, and The Bush Ladies. A graduate of the National Theatre School of Canada, she has also appeared at the Stratford Festival, and played leading roles in regional theatres all across Canada. Her last SummerWorks show was The Red Devil. Upcoming for Elva is the lead role of Sister Aloysius in Doubt at the Sudbury Theatre Centre.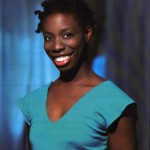 Tiffany Martin (Sara)
is a graduate from the Humber Theatre Performance program. She was nominated for a Dora Award in 2008 (Ensemble Cast) for an outstanding group performance in Factory Theatre's Production of "Tough!" Most recently she appeared in Obsidian Theatre's critically acclaimed production of "Black Medea." She has also appeared in "Twelfth Night" (Humber River Shakespeare) as 'Feste' and as 'Kate' in "The Curative" (Harvest Festival) in Montreal. She would like to thank the amazing people in her life that have and continue to support her on this wonderful ride. Thank you.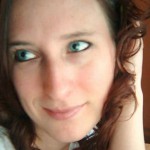 Natalie Gisele (Stage Manager)
has been working as a stage manager since her studies at Algonquin College (Ottawa) 6 years ago. She has recently made her move to Toronto. She has worked with companies such as Vision Theatre, Third Wall, Catapulte and many more from Ottawa. She has also apprenticed at GCTC and Factory Theatre, which is where she will be happily returning in September for the production of True, Love, Lies. Natalie was nominated "Most Outstanding Stage Manager" at the 2008 Rideau Awards. Infinite love and thanks goes out to Laurel, when strangers become family.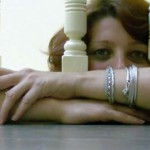 Hilary Unger (Technical Director/Sound Designer)
After spending the past year at George Brown Chef School, Hilary is pleased to be working in theatre again, especially with Laurel and Burning Passions Theatre. Most recently, Hilary stage managed one of the hits of the Toronto Fringe, Candida, with Burning Passions Theatre this past July. Last spring, Hilary had a staged reading of her play, Aristide Bruant dans son Cabaret, directed by Rosemary Doyle and starring Jeffrey Aarles, which was very well received. Other recent credits include Crosscurrents Festival '09 at Factory Theatre, Taking Liberties, Dave Carley, (Fringe '08), O' Cadillac Invisiviel, Paul Anthony in Porto Alegre in Brazil '08, Conservatives in Love, Sue Miner, (Fringe '07). She also makes a really good duck confit & spatchcock quail.